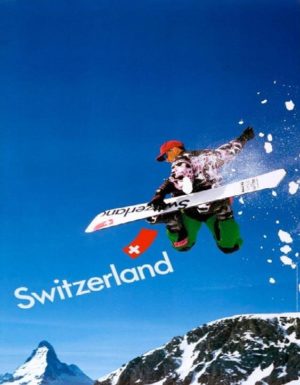 Home to, among others, the International Olympic Committee (Lausanne), UEFA (Nyon), FIFA (Zurich), and the International University Sports Federation (Lausanne), Switzerland really has a strong commitment to sport. A diverse and mind-blowing landscape is on your doorstep, and advanced accessibility is a given. The attractive offer university sports put together is therefore just the icing on the cake.
Sports and Outdoors
Thanks to its varied landscape and climate, Switzerland offers a great variety of sports to its visitors and inhabitants, many of whom are regular and enthusiastic participants. The Swiss mountains, with peaks reaching 4,000 metres above sea level, are a sheer paradise for skiers, hikers and climbers. Skiing is very popular, and Switzerland boasts several world-famous ski resorts. In the summer, a dense network of well-kept footpaths covers the country and mountains. For the brave, many mountain bike trails are available as well.
The country enjoys numerous large lakes, such as  Lake Geneva, Lake Constance and the Vierwaldstättersee, as well as many smaller mountain lakes. This makes Switzerland a wonderful destination for lovers of all kinds of water sports, including sailing, an extremely popular sport in the country. Moreover, although Switzerland has no access to the sea or the ocean, the world famous America's Cup has twice been won by the Swiss team Alinghi, sailing a cutting-edge sailboat designed by the scientists of EPFL, one of the two Swiss federal institutes of technology.
Several other sports, such as soccer, ice hockey, skating, tennis and cycling, are widely practiced and have enthusiastic supporters in Switzerland. A number of international champions, such as Roger Federer (one of the most famous and successful tennis champions of all time), Stéphane Lambiel (twice world ice-skating champion) and several ski champions hail from Switzerland. Switzerland is home to many sporting events and competitions. For example, the Weltklasse Zürich and Athletissima in Lausanne welcome the world's top athletes in state-of-the art stadiums, while the Omega European Masters attracts professional golfers from all over the world to Crans Montana.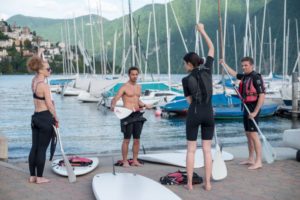 University Sports
Studying in a Swiss university, you will be blissed out by the fantastic variety of organized sports your university offers students. Ranging from Acro Yoga to Zumba, you will find a panoply of classic sports and plenty not-so-classic sports, including diving, mountaineering, paragliding, parkour and sailing.
Time to dig out your student card and start moving.
Links