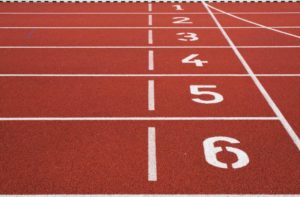 Rankings – Swiss Quality at a Glance
There is no doubt that Swiss universities feature in the "champions league" of the world's best universities. And it is no wonder that they figure in the top ranges of popular rankings. It is well worth having a closer look when it comes to the quality within our higher education landscape.
For the Sake of Quality
According to the International Association of Universities (IAO), there are more than 18,000 higher education institutions worldwide. While we don't mean to brag, we're still quite proud of the fact that our universities figure among the best worldwide. University rankings have lately become very popular tools to provide an insight into the quality of universities. There is a broad variety of rankings from all over the world, such as the Shanghai Ranking or the Times Higher Education World University THE Ranking. Focusing on different key aspects, they use variable methods and cover different fields of study. The outstanding results of Swiss universities as well as further information on the underlying methods are provided on www.universityrankings.ch .
Help in Comparing Universities and Rankings: What rankings don't tell you
These days rankings are everywhere, and while we are well aware of their actual relevance, we also know where they fall short. The performance of Swiss universities in these rankings is clearly quite impressive. Nevertheless, it is fair to say that our universities are more diverse and even better than the rankings might ever show. You will see that many rankings just feature the traditional universities. However, the real strength of the Swiss system lies in the fact that we have three types of universities with three distinct profiles, each serving its purpose best. Also, consider that most rankings  underrepresent teaching and studying aspects while heavily focusing on research output. Particularly regarding these aspects, Swiss universities are well known for excellent frameworks and performance.
In the end, rankings might give you a first glimpse of a university and its performance. But you definitely shouldn't miss getting your own impression of the variety and quality of Swiss universities on site and by visiting the respective websites.