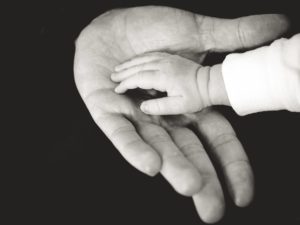 Whether you go to Switzerland with your kids or you plan to welcome a baby after moving, you can certainly count on Swiss universities to help you deal with childcare, babysitting and your classes!
Are you moving to Switzerland with your children? Are you planning to study in Switzerland and hoping to make your family grow soon? Whether you come as a PhD or graduate student, whether you are a father or a mother, you will find in Swiss universities the support you need to enjoy studying while raising a family.
Organization of Childcare in Switzerland
In about 80 per cent of families in Swiss urban areas, children are cared for by professional services. Foreigners that cannot count on the help of grandparents, aunts, and uncles are certainly highly represented in such a category. University cities are therefore very well-used to ensuring childcare is available, including for young babies.
General speaking, children below four are cared for in public or private facilities; public institutions are generally organized in networks, which often include private institutions as well. Babies are accepted from the age of four months and can be cared for full-time (five days) or part-time (e.g. three days per week). Since in Switzerland it is very common to work part-time, many families only need part-time childcare and it is actually easier to find an available nursery when parents request part-time care only. In the public institution network, costs are defined by the town/city and take into consideration the income of the family; this applies also to private institutions that are part of the public network, but not to other private institutions. Besides kindergarten and nurseries, it is quite common to bring children to a nanny who looks after a few of them.
From the age of four, children enter the state school system. State schools are free in Switzerland but do not provide full-time childcare. Therefore, even if your child can be enrolled in school, keep in mind that you need to find a solution for lunches and afternoons. In general, institutions that provide childcare do accept children between four and six after school. For older children, other institutions take over and provide care in line with the wishes of the parents.
Parent support at Universities

In supporting families and parents, Swiss universities apply same the measures to both employees and students: you as a student are a beneficiary of the university policy for equal opportunities! In practical terms, this means that your children are accepted in university nurseries and kindergartens just as employees' children are. University kindergartens and nurseries are quite common in Swiss universities and are specially designed to accommodate the needs of parents, i.e. they have flexible opening hours and are located on the campus. You can decide how many days per week you want your children cared for and whether you need half- or full-day childcare. Kindergartens and nurseries stay open during exam sessions, so you will be able to focus fully on studying.
In planning your studies as a parent, you may want to consider a part-time curriculum. At most Swiss universities, studying part-time is an option that you can discuss and agree with dedicated student advisors. A part-time curriculum means that you are constantly enrolled as a student, but you get an extension to the maximum time allowed to graduate; together with an advisor, you will tailor the programme of classes to your personal needs, still graduating in a reasonable time frame that will not affect your future professional career.
Another option is to pause your studies, for example after the birth of your baby. In such a case, you do not need to determine for how long you want to interrupt your studies, but you do need to discuss the conditions for resuming your studies. If you want to understand better which advantages a pause gives over a part-time curriculum, your student advisor will be happy to provide information and help you decide.
Some universities offer financial support to students with childcare needs. Conditions vary between universities, so keep it in mind, and if you wish to apply, bring this point up with your advisor! Also have a look at the financial support offered if your baby suddenly becomes sick and you desperately need to look for a babysitter. Some universities not only give financial support, but also offer emergency babysitting by qualified professionals.
Are you a PhD student? If so, you are probably working on a project funded by the Swiss National Science Foundation (check it out with your PhD supervisor). In such a case, you are eligible for a Flexibility grant, which gives you the possibility to receive financial support to pay childcare costs.
Insurances
Swiss residents, including children, must take out health insurance. There are various models of health insurance, some of which require the holder make a contribution to the costs. This is never the case for children, whose health expenses must be fully covered by an insurance company.
Sources of information
The measures mentioned above apply to most universities, but each university has its own policy. To gather information, do not hesitate to contact equal opportunities offices and ask specifically about their policy for students with children. Besides providing you with information on their own policy, they will direct you towards local resources, such as networks of kindergarten and nurseries, babysitting services, state or private financial support, all of which will make the move to Switzerland with your family much easier and enable you to enjoy student life.