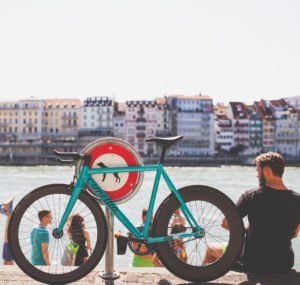 It does not get any better than this country. The quality of life in Switzerland is pretty much the highest you will find on our planet. That being said, Swiss citizens, Swiss universities and enterprises are also involved in exploring outer space and potential alien life. But let's stick to the quality of life on earth for the time being.
Why Does Switzerland Top All Quality of Life Rankings?
Switzerland's economic performance has only had a limited impact on the environment.  The 2020 Environment Performance Index (EPI) again ranks Switzerland in one of the top position, mainly because of its use of hydroelectric power and its highly efficient public transportation system. A well-preserved environment easily accessible by public transport, safe cities (and countryside), outstanding public healthcare and an excellent infrastructure make living in Switzerland very pleasant.
Let's have a closer look at some of these:
Cities
Mercer's 2019 Quality of Living Ranking puts four Swiss cities among the top 15 (Zurich, Geneva, Basel and Bern). And guess what – they all have excellent higher education institutions: universities, universities of applied sciences and arts, and universities of teacher education. And they are all within commuting distance.
Heart of Europe
Switzerland is landlocked in the heart of Europe. Day trips to metropolises such as Milan, Munich and Paris are possible by public transport. Rome, Berlin and London are just a 90-minute flight away.
Transport
Opera, mountaineering, clubbing, rowing, micro-engineering, cattle-herding … you will find that all these activities are just a hop, skip and a jump away from each other. Switzerland prides itself on its public transport system. The country is a world leader in railway commuting, with a railway network extending to 5,124 km. Of course, roads are also well maintained. Whether the destination is a major city or a remote village, train and bus timetables are coordinated to enable passengers to get from A to B in the shortest possible time. An important network of hiking paths, cycle lanes, mountain bike tracks (and even canoeing itineraries) is available for leisure transportation. SwitzerlandMobility coordinates the development of this network.
Outdoors
Switzerland is home to some of the world's most breathtaking landscapes and natural scenery. Sixty per cent of the country is occupied by the Alps, a majestic mountain range stretching 1,000 km from France through Switzerland to Austria. The Swiss Alps count over 4,400 summits exceeding 2,000 m. They are bordered to the west and north by the Swiss plateau, a flat-to-hilly area where most settlements and agriculture are located. This more densely populated area is endowed with several lakes and large rivers.
Facts
Area of 41,295 square kilometres
In the heart of Europe
80 peaks above 4,000 metres
Over 1,500 lakes
1/3rd of area is forest
Switzerland has about 8.5 million inhabitants.