Coming to Switzerland, your friends, colleagues or university will eventually make you go on an (in)famous tour of local initiation rites, must-sees and must-dos. Extracurricular activities are manifold. The diversity of our country certainly does not help narrow down the list.
You will most certainly experience the following:
festivals, partying and going out;
swimming, hiking, climbing or skiing, snowboarding and sledging;
sightseeing and traveling around;
melted cheese in all forms; and
hunting down culinary specialties (there are many).
That is why we decided to put together a bucket list (non-exhaustive) featuring 11 to-dos you should not miss out on.
#1 Abbey of St Gall:
The Abbey of St. Gall hosts one of the oldest libraries in the world. It has a world famous baroque hall and contains one of the most important manuscript collections in Europe, especially from the Carolingian and Ottonian periods (eighth to eleventh century). 1983 saw it added to the UNESCO World Heritage List.
#2 Engineering Landmarks, National Park and More UNESCO World Heritage
Travel with the Rhaetian Railway in the Albula/Bernina landscapes, crossing landmarks of Swiss engineering. Visit the  Benedictine Convent of St. John at Müstair and tour the Swiss National Park.
#3 From Prehistoric Switzerland to Watch Valley
Tour Jura, Switzerland's most famous prehistoric region – where dinosaurs rest in peace in Jurassica. In the Watch Valley, visit La Chaux-de-Fonds – birthplace of architect Le Corbusier and car manufacturer Louis Chevrolet – and take in its innovative town planning.
#4 'Wonder' Across Lavaux Vineyard Terraces and Jump Into Lake Geneva
Where Alinghi tested its boats before fearlessly riding the ocean waves and becoming the first European team to win the America's Cup in 2003.
#5 From Einsteins' Bern to the Top of Europe
Wander through the old city of Bern, the Swiss capital, and check out the world famous Jungfraujoch and the High Alpine Research Stations Jungfraujoch & Gornergrat and the Sphinx Observatory. Reachable by train!
#6 Become an Archaeologist – or a Pretty Good Diver
When visiting prehistoric pile dwellings around the Swiss Alps.
#7 Visit Medieval and Prehistoric Ticino by Travelling Under the Alps
Take the train through the majestic Gotthard Tunnel to reach Southern Switzerland. Three castles, a defensive wall and  the ramparts of the market town of Bellinzona will have you delve into history. You can even go deeper by climbing the wooded mountain of Monte San Giorgio beside Lake Lugano. According to UNESCO it is the best fossil record of marine life from the Triassic Period (245–230 million years ago) – today to be found on a mountain top.
#8 All Swiss Languages in One Day And With One Ticket
Start at the Institute of Multilingualism in Fribourg and travel to all four linguistic regions with public transport in one day.
Timetable:
FR/DE Fribourg/Freiburg, departure: 10:34
DE Lucerne, departure: 12:18 (Eurostar)
IT Bellinzona, departure: 14:45 (Postal car)
DE Chur, departure 17:01: (S-Bahn 12)
Landquart, departure 17:20: (RegioExpress)
RO Zernez, arrival: 18:26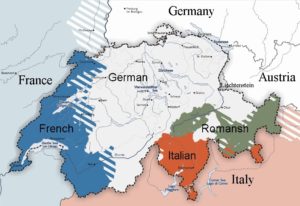 # 9 Visit CERN
At CERN, the European Organization for Nuclear Research, physicists and engineers are probing the fundamental structure of the universe. They use the world's largest and most complex scientific instruments to study the basic constituents of matter – the fundamental particles. CERN operates state-of-the-art scientific instrumentation, particle accelerarors and detectors. Visiting CERN takes you on a journey deep into the world of particles and back to the Big Bang.
#10 Tour the Monte Rosa
Take the Monte Rosa Tour along clearly marked footpaths surrounded by the most beautiful mountains with summits surpassing the 4,000 m above sea level mark. 86 km of hiking are on the Valais side, divided into several stages and including mountain passes. The highest summit, the Dufourspitze (4,634 m above sea level), is Switzerland's highest summit and was first climbed in 1855. Europe's highest restaurant is situated on the mountain's 4,554 metre high signalling mound.
#11 Resistance is Futile: Experience Chocolate Manufacturing
According to Chocosuisse, Switzerland leads in chocolate consumption with approx. 12 kilos a head per year. Switzerland boasts a long tradition of premium quality chocolate production. In 1875, Swiss manufacturer Daniel Peter succeeded in combining chocolate with milk, thus inventing milk chocolate.
Become a master chocolatier yourself!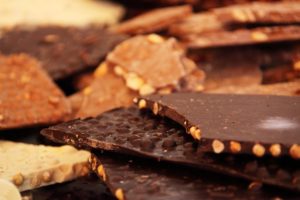 Front picture: Abbey St.Gall Library Ⓒ Stiftsbibliothek St. Gallen, Wikimedia Commons, GNU