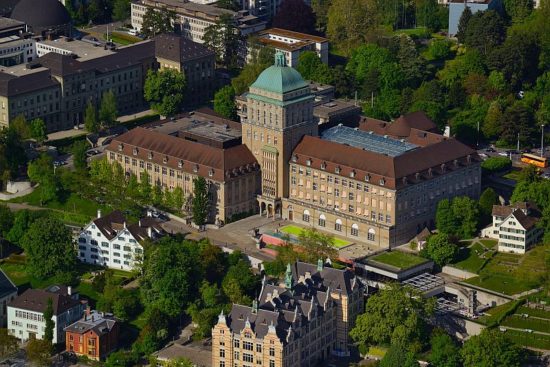 Universities
University of Zurich
Zurich
The University of Zurich is Switzerland's largest university and offers the widest range of study programs in the country. At UZH, students can choose from more than 130 different degree programs offered in over 140 departments and institutes at the University's seven faculties
Exceptional
UZH is Switzerland's best-ranked comprehensive university. As a member of the League of European Research Universities (LERU) and the global network Universitas 21, the University of Zurich ranks among the most prestigious research institutions not only in Europe, but throughout the world.
Fostering Intellectual Curiosity
Studying at UZH means gaining first-hand expert knowledge in your subject. It also means developing independent and critical thinking skills, welcoming new and unfamiliar ways of looking at the world, and learning how to generate new ideas, test new procedures, and gain fresh insight. UZH is committed to delivering inspiring, research-based teaching – and to fostering young academic talent.
Tackling Future Challenges
UZH hosts a series of high-profile national and university-wide research programs that focus on some of today's most burning issues – from climate change mitigation to healthy aging, digitalization, energy supply, and financial market regulations. These programs bring together top researchers from various disciplines, while offering PhD candidates and postdocs an ideal environment in which to build networks and establish themselves in their field.
Unique Clinical Research
With four public hospitals affiliated to the University, UZH offers a one-of-a-kind environment for clinical research, while providing first-rate medical care to the general public. Dedicated clinical research programs focus on knowledge transfer between basic research, applied research and clinical care, and offer unique research opportunities for ambitious junior scholars.
Five Reasons to Study at the University of Zurich
Study at a top-ranked university
Choose courses from over 130 degree programs, with a large number of classes offered in English
Benefit from state-of-the-art infrastructure and laboratories
Get involved in one of the many sports offered
Live in one of the world's most attractive student cities
Image©Tom Haller/UZH
 RESEARCH + TEACHING AREAS
Computer Science
Economics, Political Science
Historical and Cultural Sciences
Language Sciences, Literature, Communication Sciences
Law, Criminology
Mathematics and Natural Sciences
Medicine, Pharmacy and Health
Social Sciences, Social Work
Teacher Education, Special Pedagogy, Educational Science, Subject-specific Didactics
Theology, Sciences of Religion
 DEGREE PROGRAMMES
Number of Bachelor programmes: >50
Number of Master programmes: >80
Number of PhD programmes: >90
Number of programmes in continuing education: 80 (CAS, DAS, MAS, eMBA)
At a glance
FOUNDED IN 1833
26000 STUDENTS
20% INTERNATIONAL STUDENTS
820 - 1220 CHF TUITION FEES/SEMESTER FOR INTERNATIONAL STUDENTS (2022/23)
54th ARWU RANKING 2018
58th SHANGHAI RANKING 2017
76th QS-RANKING 2020
90th THE WORLD UNIVERSITY RANKING 2019
12 NOBEL PRIZE WINNERS
1 FIELDS MEDAL WINNER
40%  INTERNATIONAL TEACHING STAFF