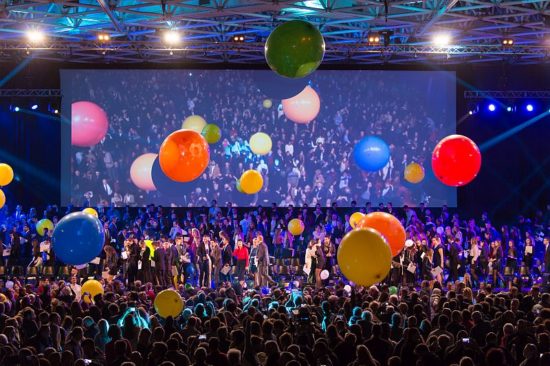 Universities of Applied Sciences and Arts
University of Applied Sciences and Arts of Southern Switzerland (SUPSI)
Lugano, Briga, Landquart, Locarno, Verscio
SUPSI offers a wide range of study programs – Bachelor, Master and Continuing education – in 8 different areas, in addition to Applied research and Service provision. It provides cutting edge, practice-oriented education.

STUDY AT SUPSI
Almost 5300 students are currently enrolled on one of the 27 Bachelor or 15 Master programs conducted by SUPSI in 8 different areas: architecture and construction, design, teacher training, engineering and information technologies, health, business management, social work, music and theatre.
CUTTING-EDGE & PRACTICE-ORIENTED EDUCATION
The teaching method fosters close student-professor contact, together with close correspondence between theory and practice by means of case studies and concrete applications. Professors often also conduct research or operate professionally outside the university, enabling students to benefit from a didactic method that combines theory and practice in one single educational program.
CONTINUNIG EDUCATION
SUPSI offers more than 600 continuing education programs for professional operators who, in the course of their life (Lifelong learning), wish to attend refresher, development or specialization courses.
APPLIED RESEARCH
Applied research ranges from highly competitive and specialist international projects, to national and regional studies aimed more at specific products or services and executed by means of technologies and methodologies directly implemented by companies. SUPSI leads the field in terms of European Union financed projects acquired by Swiss Universities.
UNIQUE FEATURES
Practice-based educational programs, fostering at the acquisition of professional skills.
Synergies between education and research.
Small class sizes.
2 new university campus sites under construction, and one in the design phase.
The SUPSI International Office provides assistance for international students.
SUPSI has three affiliated schools: the Accademia Teatro Dimitri, the University of Music (SUM) and the Swiss Distance University of Applied Sciences (FFHS).
Image©University of Applied Sciences and Arts of Southern Switzerland (SUPSI)
RESEARCH + TEACHING AREAS
Arts, Design
Computer Science
Economics
Engineering and Architecture
Health
Social Work
Teacher Education
DEGREE PROGRAMMES
Number of Bachelor programmes: 27
Number of Master programmes: 15
Number of programmes in continuing education: 127 (CAS, DAS, MAS, EMBA)
At a glance
FOUNDED IN 1997
5376 STUDENTS
33% INTERNATIONAL STUDENTS
CHF 1000-2000  TUITION FEES/SEMESTER FOR INTERNATIONAL STUDENTS (2020/21)
606 RESEARCH PROJECTS