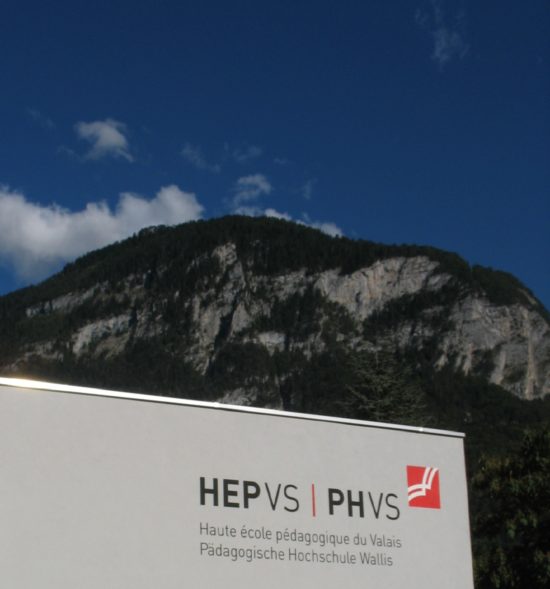 Universities of Teacher Education
University of Teacher Education in the Canton of Valais
St. Maurice, Brig
The University of Teacher Education in the canton of Valais is located on two sites which are 100 km apart: St-Maurice in the French-speaking part of the canton and the Alpine town of Brig in the German-speaking region. It is a bilingual institution (French and German) which offers all levels of training, from primary school through to gymnasium level.
The institution was founded in 2001. For the bachelor course in primary education, the Haute Ecole Pédagogique du Valais (HEP-VS)/Pädagogische Hochschule Wallis (PH-VS) has a unique system whereby all of the students are required to do one third of their training in the second cantonal language (French or German). The Secondary I and II level course (gymnasium) is a part-time system, which allows students to undertake a professional activity as a teacher.
Research and collaboration
The HEP-VS/PH-VS collaborates with other universities in the French-speaking part of Switzerland on many themes, one example of which is didactics. For many other research projects, the HEP-VS/PH-VS collaborates with the universities of education in the mountainous cantons of Ticino and Graubünden.  Together, these institutions cover four languages – French, German, Italian and Romansh – with an accent on the problems of teaching in small schools with many levels in mountainous regions.
RESEARCH + TEACHING AREAS
Teacher Education, Special Pedagogy, Educational Science, Subject-specific Didactics
– Primary level
– Secondary level I
– Secondary level II / Vocational education and training
– Adult education didactics
– Special needs education
DEGREE PROGRAMMES
Number of Bachelor programmes: 1
Number of Master programmes: 4
Number of programmes in continuing education: 6
At a glance
FOUNDED IN 2001
550 STUDENTS
8% INTERNATIONAL STUDENTS
500 CHF TUITION FEES/SEMESTER FOR INTERNATIONAL STUDENTS (2020/21)
5000 TEACHERS ENROLLED IN TEACHER DEVELOPMENT COURSES