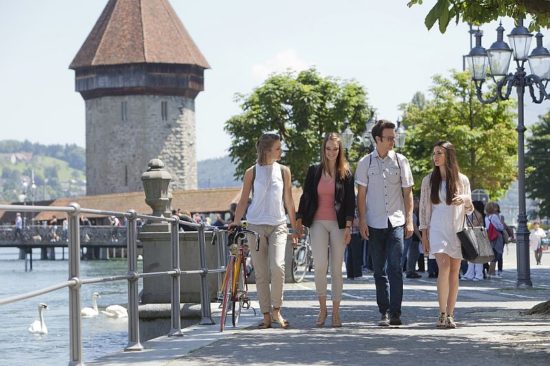 Universities of Teacher Education
University of Teacher Education Lucerne
Lucerne
The University of Teacher Education Lucerne (PH Luzern) is the centre for teacher training, pedagogy and didactics, located in the middle of the university hub of central Switzerland.
For educators at all levels
PH Luzern is fully at the service of schools and education. Its empirical approach to training and further education, research, development, documentation and consulting is dedicated to addressing the needs of practitioners. PH Luzern prepares educators for the major challenges they will face and provides them with individual opportunities to develop in the profession.
Internationalization and International Studies
Internationalization – through networking and mobilities – allows being part of developments and discussions surrounding international trends in education in general, and with regard to the globalization of education and learning. Through the practice of spatial mobility, internationalization thus promotes a «circulation of knowledge in knowledge spaces» and is conceptualized by a «mobilities of education» approach.
Within the framework of International Studies, students from PH Luzern as well as foreign students from partner universities can profit of various offers on topics of global and social-spatial learning.
PH Luzern offers:
– Mobility semester at a foreign partner institution or a university of Western Switzerland or Ticino
– Preparatory module on the topic of global and social-spatial learning for mobility students
– Four to eight-week teaching internship abroad
– International educational congresses for students
– Summer and winter schools of foreign partner universities
– Courses in English with an international perspective and on topics of Global Learning
(Education for Sustainable Development, Human Rights Education)
RESEARCH + TEACHING AREAS
Teacher Education, Special Pedagogy, Educational Science, Subject-specific Didactics
– Pre-primary and primary levels
– Secondary level I
– Secondary level II / Vocational education and training
– Special needs education
DEGREE PROGRAMMES
Number of Bachelor programmes: 3
Number of Master programmes: 4
Number of programmes in continuing education: 36 CAS, DAS, MAS
At a glance
FOUNDED IN 2001
2087 STUDENTS
695 CHF TUITION FEES/SEMESTER FOR INTERNATIONAL STUDENTS (2020/21)