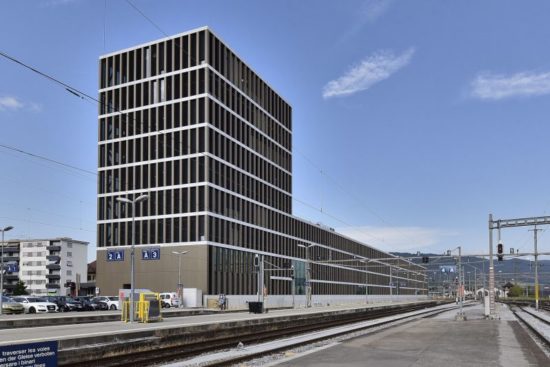 Universities of Teacher Education
University of Teacher Education Berne, Jura, Neuchâtel
Bienne, Delémont, La Chaux-de-Fonds
The University of Teacher Education of the Cantons of Berne, Jura and Neuchâtel welcomes every year more than 600 students, for whom it provides training in French for the teaching professions at all levels of compulsory schooling and further education. In addition to a training programme in specialised teaching, the HEP-BEJUNE also offers different postgraduate training courses and provides continued training for the 6000 teachers working within the BEJUNE scope
As a tertiary level institution, it carries out research in the fields of teaching and education sciences. It also performs a service mission by putting at the disposal of the BEJUNE educational community publications as well as documentary and multimedia resources.
The HEP-BEJUNE pursues its activities at three sites: in Bienne (BE), Delémont (JU) and La Chaux-de-Fonds (NE). The primary education section is based in Delémont or La Chaux-de-Fonds, while most of the other training programmes take place at the Bienne site.
Initial training courses
The HEP-BEJUNE offers initial training courses (Bachelor, Master) for teaching at primary and secondary levels and/or in 'Maturité' schools or in special education:
Bachelor of Arts in Pre-Primary and Primary Education
Master of Arts or of Science in Secondary Education
Master of Advanced Studies in Secondary and Higher Education
Master of Advanced Studies in Higher Education
Master of Arts (MA) in Special Needs Education
Postgraduate training
The HEP-BEJUNE contributes to the professionalisation of teaching by offering around ten certification training courses of longer duration (CAS, DAS, MAS) making it possible to specialise in particular fields such as supervision, running groups analysing professional practices, school mediation, education in a multilingual environment, etc.
Research
The tertiarisation of teacher training implies increased development of research activities designed to produce new scientific knowledge. In this perspective, the HEP-BEJUNE has set up four research units active in the following fields: professionalisation and organisational dynamics, knowledge and didactics, education, society and cultures, and innovation and education technologies.
HEP-BEJUNE represents
Close collaboration with the educational institutions in the BEJUNE area in order to offer practical internships to future teachers
A wide range of continuing education courses
Up-to-date facilities: three well-equipped media libraries with 150,000 documents, modern research tools and an ideal working environment for teaching staff and students
An exceptionally green and spacious countryside setting with top summer and winter activities.
RESEARCH + TEACHING AREAS
Teacher Education, Special Pedagogy, Educational Science, Subject-specific Didactics
– Pre-primary and primary levels
– Secondary level I
– Secondary level II / Vocational education and training
– Special needs education
DEGREE PROGRAMMES
Number of Bachelor programmes: 1
Number of Master programmes: 4
Number of programmes in continuing education: 10 (CAS, DAS, MAS)
At a glance
FOUNDED IN 2001
900 STUDENTS
7% INTERNATIONAL STUDENTS
1000 CHF TUITION FEES/SEMESTER FOR INTERNATIONAL STUDENTS (2020/21)