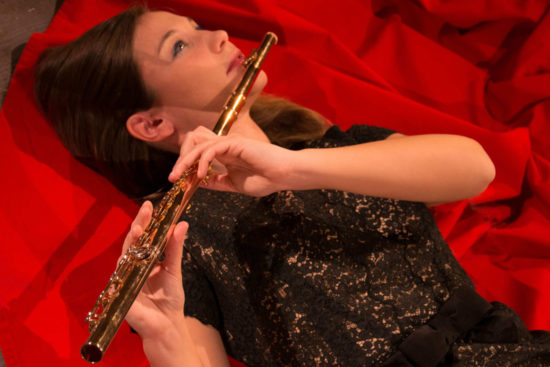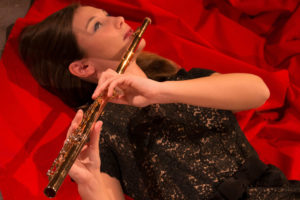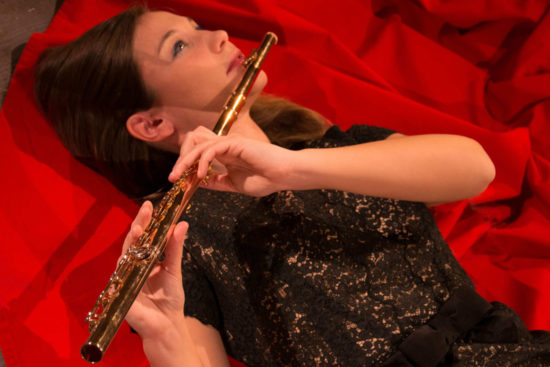 An artistic journey impossible to forget

Laura Faoro, Alumna: Master in Contemporary Chamber Music Performance and Master in Contemporary Flute Performance.
From a musical aspect, close to my heart are the wonderful lessons held by true masters, great musicians and fine teachers.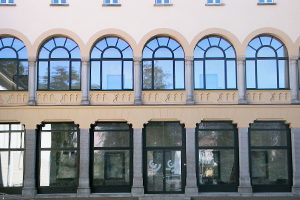 My Story
What course did you attend at SUPSI? How did you first become interested in this field?

"I was passionate about contemporary music, with a strong desire to study its repertory and techniques in the field of the flute, so I chose to specialise at SUPSI, enrolling on the Master in Contemporary Flute Performance programme. This decision was based on the study programme, compatible with my teaching activity in Italy and very comprehensive in terms of contents, and particularly appealing because the main professor is Mario Caroli, one of the greatest experts in the field today and a wonderful flutist. I was then awarded a scholarship, which allowed me to continue my studies at SUPSI, attending a Master in Contemporary Chamber Music together with one of my first ensembles, a wonderful learning experience, directly face-to-face with four highly-renowned teachers, providing various opportunities to perform at important events held by CSI."
After you completed these two master's programmes, you spent time with an international company. What did you gain from these experiences?
"I was part of the Italian-Scottish company Charioteer Theatre for the coproduction, together with the Piccolo Teatro di Milano, of The Merry Wives of William, a contemporary musical theatre piece in English, for which I was chosen to play a leading role with another two "musician-actors". This invaluable experience convinced me that I had to continue learning, contemplating study and research centres operating in the performance sector abroad."
During your time at the Conservatory of Southern Switzerland, tell us about when you felt the greatest artistic enrichment.
"From a musical aspect, close to my heart are the wonderful lessons held by true masters, great musicians and fine teachers (including A.Tamayo, M.Caroli, O.Zoboli and D.Rossi). It's impossible to forget the many concerts in which I was able to participate for the '900 Presente at RSI and at the Palazzo Congressi; I particularly remember The Rape of Lucretia, performed in collaboration with the Scuola Teatro Dimitri.

However, the most artistically enriching aspect of CSI was that I was "forced" – by the thesis/project to present as a final performance – to think synthetically, not only in terms of the music that I would interpret or about which I would write, but in a broader sense, constantly encouraged to find a leitmotiv uniting the pieces I had chosen to ideas and concepts that might at first glance appear very distant, from other artistic fields, in order to create something tangible and new. I owe a lot to this educational drive, which encouraged me to take my first steps in my current research field, a synthesis between the arts aimed constantly at enhancing the quality of the listening."