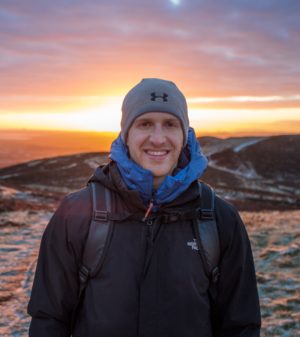 Belt and Braces
Christian Flückiger (27) attending the Lucerne School of Business
HSLU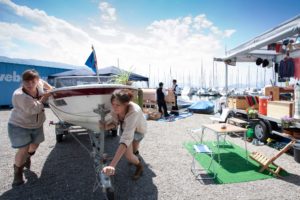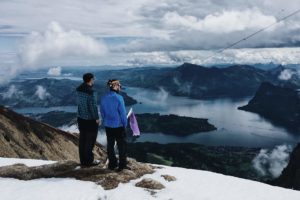 My Story
Christian Flückiger (27) was the first student attending the Lucerne School of Business to pursue two master's degrees at the same time: Tourism in Lucerne, and International Festival and Event Management in Edinburgh. This is possible thanks to a dual-degree programme.
Why did you want to pursue a second degree in Scotland?
"What persuaded me was the ability to gain two separate master's degrees in two complementary fields – a huge advantage in terms of employment prospects. My studies at the Lucerne University of Applied Sciences and Arts were very practical in their approach, while those in Edinburgh had a more theoretical bias."
Were you studying at both universities at the same time?
"I was in Lucerne for the master's in tourism for the first year and a half. I then attended a fourth semester module that allowed me to spend the whole of the last semester in Edinburgh. It involved class-based learning and sitting the final exams. My master's thesis was recognised by both institutions. That's why I had to find a topic in the fields both of tourism and event management."
How much of a challenge was it, pursuing two degrees at the same time?
"It took a lot of flexibility. During my time in Edinburgh, I was still sitting exams for Lucerne. And writing a thesis for two universities with two supervisors and at times very divergent requirements was no easy matter."
What have these two degrees brought you so far?
"My master's in festival and event management in Scotland led to my completing an internship with TV production company tpc. This, in turn, led to my recently being offered a permanent role as junior project manager with the same company."